28th IEEE Symposium on Fusion Engineering
28th IEEE Symposium on Fusion Engineering
2 – 6 June, 2019
Sawgrass Marriott Resort
1000 PGA Tour Boulevard, Ponte Vedra Beach, Florida 32082 USA
The 28th IEEE Symposium on Fusion Engineering will be held June 2-6, 2019 in Jacksonville, Florida at the Sawgrass Marriott Resort.
The Symposium is dedicated to the scientific, technological and engineering issues of fusion energy research and is a mixture of oral presentations and poster sessions allowing for extensive interactions among the participants.
Submissions are requested in all areas of fusion engineering, including:
Experimental devices
Next step devices and power plants
MFE and IFE Alternate Concepts
Innovative and disruptive technologies
Divertors and high heat flux components
Chambers, blankets, and shields
Fueling, exhaust and vacuum systems
IFE fusion studies and technologies
Plasma Facing Materials and Surface Engineering
Diagnostics engineering and integration
Safety and neutronics
Materials
Heating and current drive
Disruption mitigation and control
Operation and maintenance, remote handling, RAMI
Magnet Engineering
Power and Control
Process simulation and plant simulators
Design for manufacture and advanced manufacturing
Systems engineering and large scale integration
ITER status and progress
NPSS March Newsletter Overview Article
Attention students: consider applying for a SOFE student award or travel grant.
Exhibitors: Impact the community, consider supporting SOFE with a booth.
Key Dates
Call for Papers: 2018-08-13
Early Consideration Abstract Deadline: 2018-12-07
General Abstract Deadline: 2019-01-15
Early Registration Deadline: 2019-04-15
Notification of Acceptance Date: 2019-02-01
Final paper Submission Date: 2019-07-19 Submission Instructions
Downloads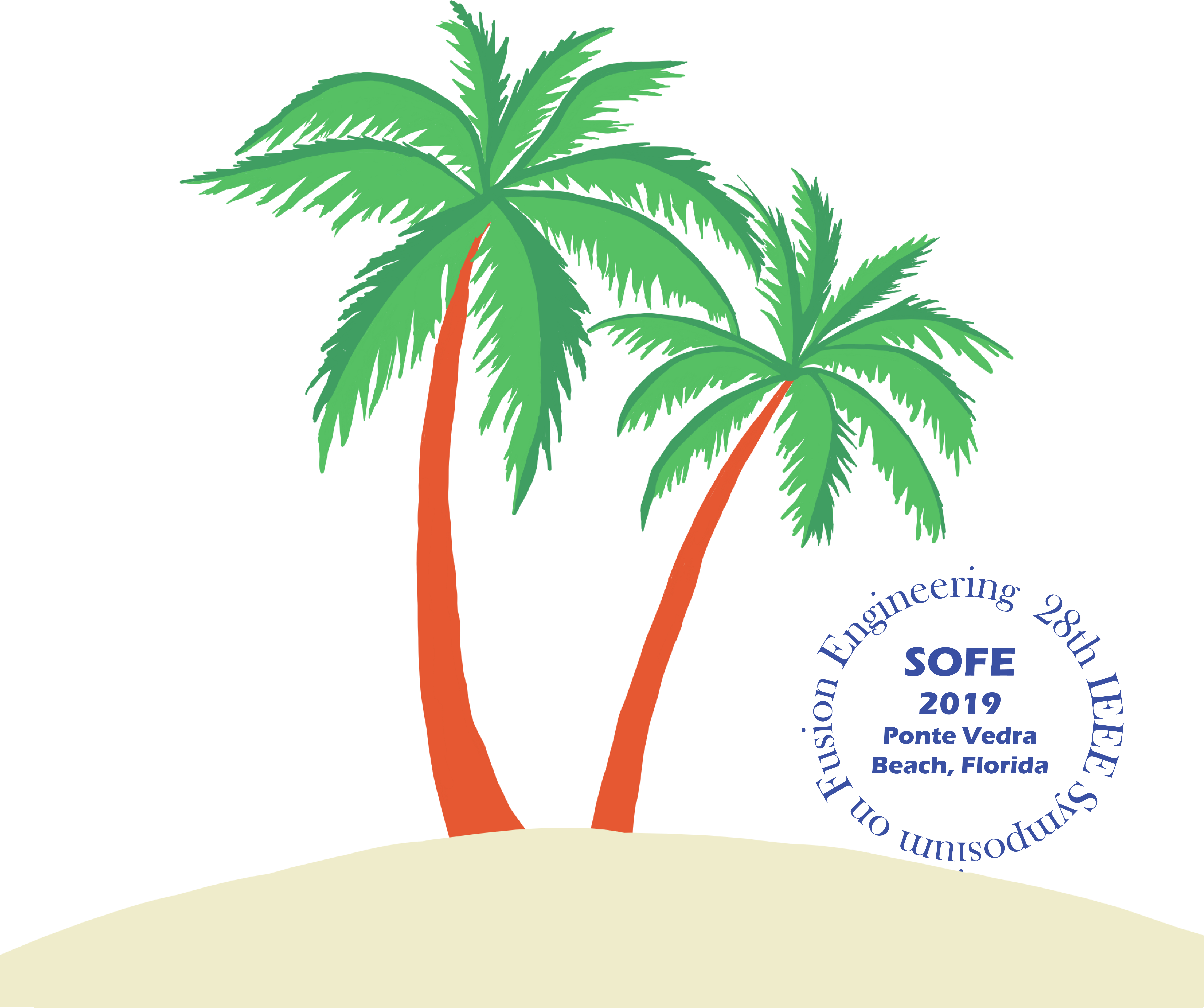 The theme for this SOFE is "Accelerating the Development of Fusion Power". As in previous SOFEs there will be two minicourses offered on June 2. One is on plasma-material interactions and another on advanced 3d neutronics. A vendor exhibit and community townhall addressing our theme will also be hosted on June 4. A welcome reception will occur on June 2. A Women in Engineering reception will be held Monday during lunch and a Young Professionals reception will be held just prior to the townhall meeting Tuesday evening. The SOFE awards banquet will occur at the Marriott on Wednesday evening where the 2018 and 2019 Fusion Technology Awards presentations and the SOFE2019 student award will be presented. SOFE is evolving into an international conference and is open to all engineering, physics and material science disciplines involved in the pursuit of both magnetic and inertial confinement fusion.
Organized by volunteers from Oak Ridge National Laboratory and the University of Tennessee, Knoxville